Meet Our Team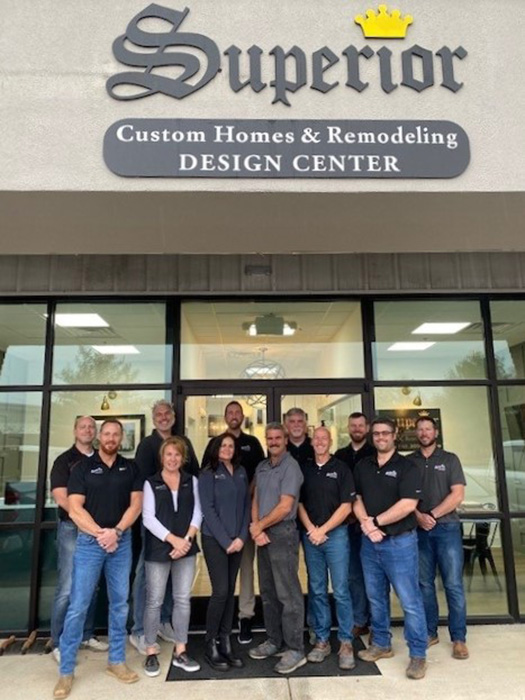 ---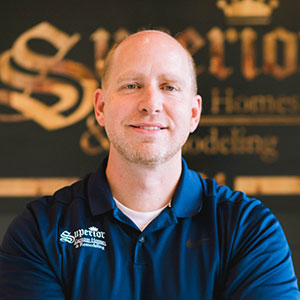 Steve Nabrotzky. Steve founded Superior in 2004 and oversees the operations of the company. Steve graduated from BYU with a Bachelor's Degree in Construction Management and a Minor from the Marriott School of Business, and has always had a passion for residential homes. Steve worked as a Framer and Project Manager throughout college so that he could have a better understanding of all aspects of construction, especially structural design engineering. He enjoys direct interactions with our clients, and loves to see their excitement when the projects are complete. He is well versed in building barrier-free homes for those with Special Needs and handicap accommodations. He graduated from Brentwood High School and continues to live in Brentwood today. In moments of free time, Steve enjoys sports, traveling, and spending time with his wife Sharalee and 6 children.
---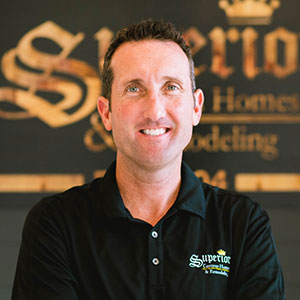 Chris Duncan. Chris joined Superior in 2006 as the original founder of our remodeling division. Chris graduated with a Bachelor's Degree from the University of Florida in Business and Communications. Chris oversees sales, pre-construction planning, and estimating. He has been involved in the construction industry for years and has incredible enthusiasm and organizational skills. His fun spirit, promptness, and sense of urgency is a key component for the success of Superior Custom Homes & Remodeling. Chris is married to his wife Chantelle with whom he has four active girls, which include identical twins. Chris enjoys spending his free time with his family, and he also enjoys playing a variety of sports including basketball, golf, and running.
---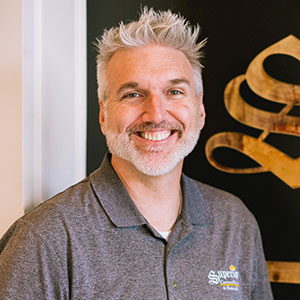 Jonathan Duke. Jon joined the Superior team in 2006, and is a Managing Partner of Superior. Jon has been working in the construction industry since 1993, managing the building and remodeling of homes since 1999. Jon graduated in Construction Management from Brigham Young University with a passion for residential construction. He has built or remodeled over 200 homes in his career and enjoys the relationship he has with each homeowner and trade contractor. He understands that those relationships are the most important thing in the business. He enjoys the structural design, problems solving, and value engineering opportunities that construction allows for. Jon enjoys camping, fishing, and outdoor sports and lives with his family of 6 in Thompson Station.
---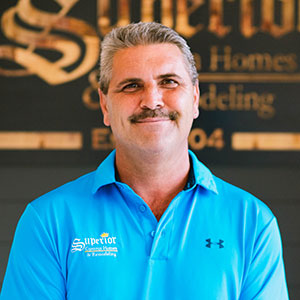 Jeff Beard. Jeff joined the Superior team in 2014, and has extensive experience in the construction industry. Jeff is a life-long Williamson County resident, and has been in the construction industry for over 30 years. He enjoys sports, music, and spending time with family and friends. He is married to Michelle and has two daughters and a son-in-law. Jeff plays a very integral role at Superior, as he helps complete the small details that make all the difference. His best magic trick is making punch lists disappear!
---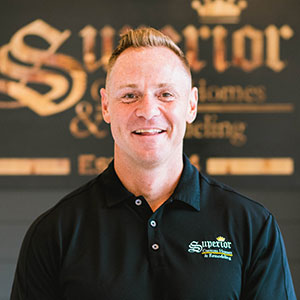 Matt Bicsak. Matt contributes as our Expert Draftsman and Project Manager. He is a lifelong Brentwood resident who attended local Brentwood schools and graduated from the University of Tennessee Knoxville with a degree in Marketing and Business Management. Matt has more than 25 years experience in business with a background in both sales and construction. He is a very organized and particular person which helps him keep projects on schedule and on budget. Matt thoroughly enjoys the personal interactions that building provides, from design through project completion. Matt and his wife Mandy stay busy raising their two active girls. Matt is an avid CrossFit athlete who also enjoys lake and ocean sports when time allows.
---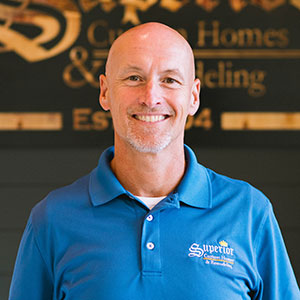 Brad Rollins. Brad has worked in the construction industry for over 25 years, including Industrial, Commercial, and Residential construction. He graduated from Mississippi State University with a degree in Business Administration and has lived in Middle Tennessee for 15 years. Brad enjoys the process of building and delivering a home that he is proud of and would be proud to live in himself. He is married to his wife Emily and has two kids. In his free time he enjoys endurance sports and is an avid triathlete, recently competed in the Kona Ironman World Championships a second time.
---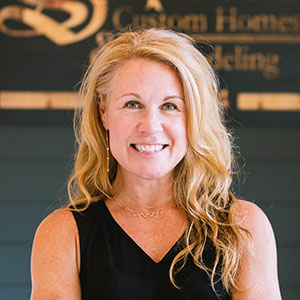 Tammy McKinney. Returning to Superior after a two year hiatus, Tammy's role includes working with clients through the selection process, overseeing the showroom and design center, as well as managing social media and marketing needs for the company. She is a Nashville native, married to Mark, and combined they have five children ranging from twin 17 year olds to age 31, and just had her first grandbaby. Outside office hours you can find Tammy running, spending weekends on the lake, or planning life traveling the US in a travel trailer, kayaks in tow.
---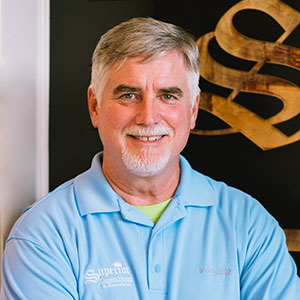 Tom Johnson. Tom is a Nashville native with a long history in the construction industry. After graduating with a Marketing degree from the University of Colorado at Boulder, Tom started out in the Advertising industry. During the 1980's he bought and flipped homes in his spare time. During the 90's he left Advertising to work full-time as a sub-contractor in new home construction. Since then, as a project manager, he has built homes all over Middle Tennessee. Tom lives in Franklin his wife, Becky. They have been married for 32 years and have 2 children and 2 grandchildren. They enjoy riding bicycles and spending time with family.
---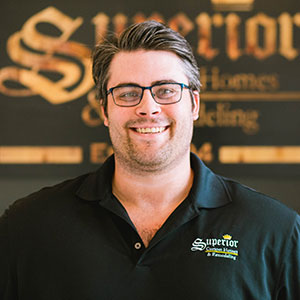 Alex Glinski. Alex grew up in Tennessee, and has always had a passion for construction. After graduating from the University of Tennessee Knoxville with a Bachelor's Degree in Logistics, He moved back to the Nashville area to begin his career. Alex has experience in high-end custom home building and enjoys seeing a project come to life and the joy it brings to his customers. He takes pride in each project and seeks to finish them to the highest degree paired with customer satisfaction. Outside of work he loves the outdoors, playing sports and spending time with his wife, two boys and baby girl. Alex and his wife LeeAnn live in Murfreesboro and have been married for six years.
---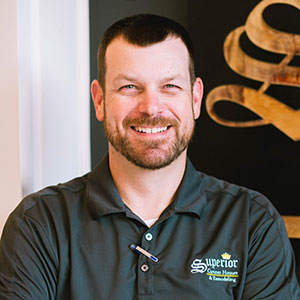 Brian Derrington. Brian is a fellow Tennessean and has worked in the Middle Tennessee area for over 15 years. Graduating from Middle Tennessee State University with a Bachelor's Degree in Construction Management, Brian has extensive knowledge and experience in the industry. He has a strong commitment to client satisfaction and truly enjoys every aspect of the home building process. Brian is an avid outdoorsman and lives in Murfreesboro with his wife, Sara. They enjoy camping, golfing and horseback riding with their two children.
---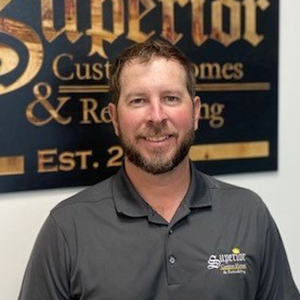 Andy Shervik. Andy has returned to the Superior team with many years of experience building and renovating homes. After a college career playing baseball in west Texas, Andy ended up in the Nashville area utilizing his skills to not only manage a project but to do the work when necessary. Andy is married to Amanda, and they have two daughters. During time off, you will find Andy managing projects around his house or lighting up the holidays with Christmas lights.
---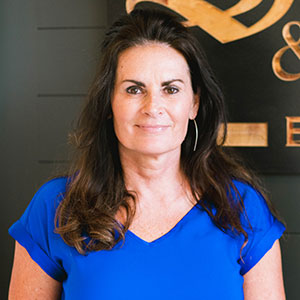 Ashley Wass. Ashley joined the company as our bookkeeper in 2021. She is a native to Williamson County and is mother to two sons who are both attending college at UT and UTC. Ashley enjoys spending time with family and friends, fitness, cooking and vacationing at the beach.
---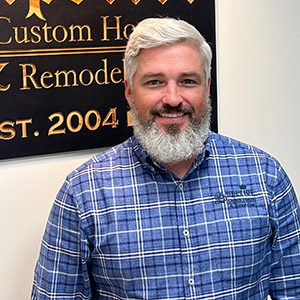 Curtis Duke. Curtis P. Duke is the Operations Manager at Superior, bringing a wealth of knowledge and experience to his role. Though not a native of Nashville, Curtis has called Tennessee home his entire life. With an MBA from Vanderbilt University, an MS in Geological Engineering, and a BS in Physics, Curtis's diverse educational background enhances his expertise in residential construction. Drawing on his background as a US Army Engineer Officer, Curtis demonstrates his unwavering commitment to service and leadership. Outside of work, Curtis enjoys engaging in adventurous activities such as downhill skiing and scuba diving, often accompanied by his fiancée, Danielle. They share a love for thrilling experiences and enjoy exploring together. Additionally, Curtis is a dedicated supporter of the Nashville SC, holding season tickets and cheering for the local soccer team.
---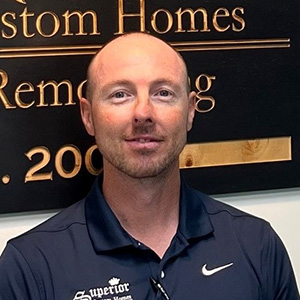 Randy Wills. Randy Wills, originally from Las Vegas, has called Spring Hill, Tennessee home since 2006. As a third-generation builder, Randy is passionate about seeing a plan come to life and creating lasting relationships with clients. He has sixteen years' experience in management. He's been married to his wife Kathryn for 23 years, and they have four children ranging in age from six to twenty. Outside of work Randy coaches baseball, plays golf, loves camping, hiking, and other outdoor activities.
---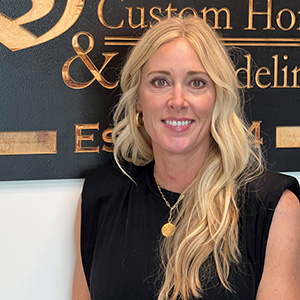 Julie McKnight. Julie has over 25 years of experience in sales, most recently in real estate. Her favorite aspect of her job is building relationships with her clients and making sure every detail discussed becomes a reality for them. She graduated from the University of Tennessee Knoxville and has lived in Brentwood for almost 20 years. She is a native Tennessean (having lived in West, Middle and East TN almost her entire life). Julie and her husband, Kevin, have 3 children, including a college freshman and boy/girl twins. They spend most of their time outside of work attending their children's sporting events- loving every minute of it. If she does have downtime, Julie enjoys spending time as a beginner pickle ball player.